All kinds of Padel Courts:
Double Panoramic Single
More than 18 years of experience manufacturing and installing padel courts all over Spain and in Europe. We may say that we know what we do, don't you think?
This is what makes us different!
We manufacture products that meet all your needs
We are part of a business group with more than 15 years of experience in the sports sector, specialising in the manufacture and installation of sports courts – Padel, Tennis, Football, Multigame… – and in the distribution of all types of sports equipment.
We not only have a great product, but also an excellent service. And that is why it is so important to have the best team of professionals, trained and updated.
Located in the industrial area of Alcalá de Henares, we have 6000 m2 of spacious facilities: factory, showroom and offices. Here we create our products with the most advanced engineering and under the strictest quality controls.

WE ARE MANUFACTERERS
That's why we can offer the highest quality and make it easy for us to adapt to every sports project.

R & D DEPARTMENT
We research and implement new technologies into our products and processes.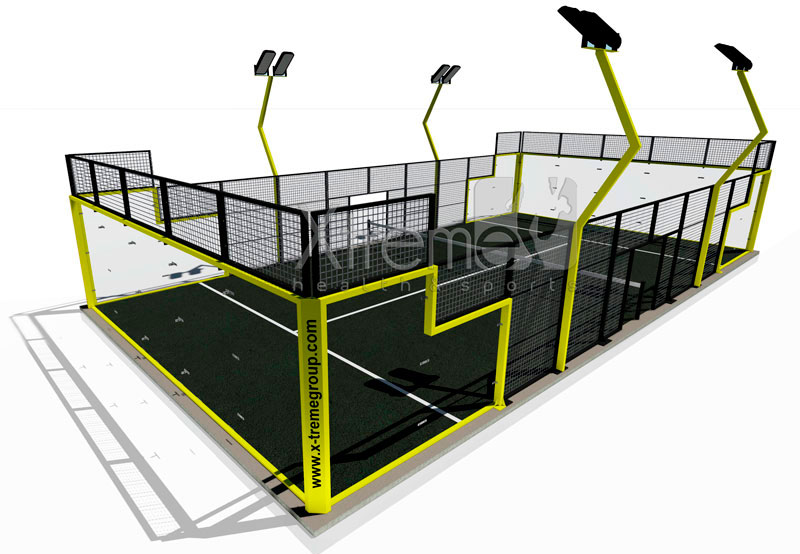 INNOVATIVE PRODUCTS
From the structure to the glass and the turf, we strive for the highest quality to provide safety and durability.

QUALITY AND DURABILITY
With selected materials and processes to increase court durability.

GUARANTEE
All our products are guaranteed, we are very confident of the quality we offer.

CUSTOMISATION
Customise your track as you like! Choose colours, finishes, accessories, decorative vinyls..

DEADLINES
Meeting deadlines is very important for you and your business - and for us too!

QUALITY / price ratio
Because we are manufacturers, with great experience and only the best brands.
years manufacturing padel courts
SUCCESSFULLY COMPLETED PROJECTS
INTERNATIONAL PADEL COURTS
But we know that there is much more than just padel!
Don't worry! At Xtreme we are also specialists in the manufacture and assembly of other types of sports courts. We have extensive experience in the construction and installation of tennis courts, football fields, multi-sports courts, shade structures…
If you want to know more, click on the buttons and we will take you to the website of Consultoría de Servicios y Eventos Deportivos where we will give you more information:

We make synthetic resin tennis courts, tennisquick, synthetic grass tennis courts…
What do you need?

Indoor and Outdoor Football Fields, from 3-a-side to 7-a-side football.
Contact us!

MUGA courts, Basketball, Badminton, Indoor Football, Handball…
Indoor and Outdoor!

Rigid or canvas structures so that you can use your sports courts 365 days a year.
How do you want it?
We are manufacturers! That's why we can guarantee unbeatable quality and price
And if you don't believe it, we will prove it to you
We have all sorts of equipment for your sports centre!
We work with the best companies and brands on the market to offer you a wide range of sports equipment: fitness machines, cardiovascular equipment, functional structures, complements and accessories, lockers…
Visit the website of our parent company CSED – Consultoría de Servicios y Eventos Deportivos – to see all our products.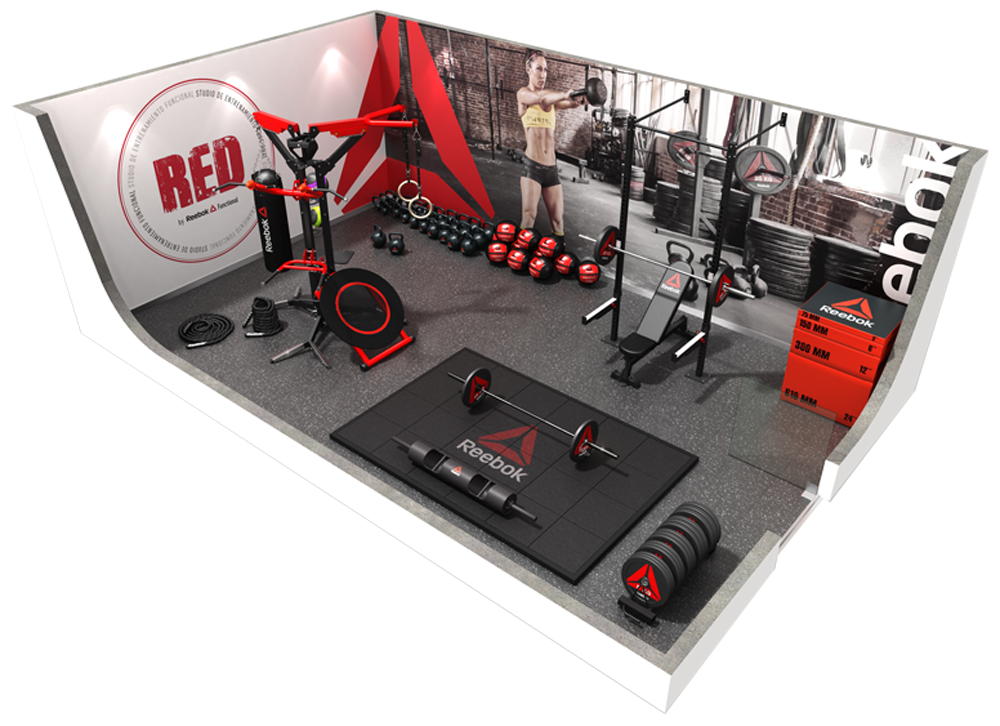 bulding a world of sports
What do our clients say about us?
They also think we are good at our job!
"In our business we always go hand in hand with the best. Without a doubt Xtreme Padel is a fantastic solution for all our needs, regarding padel and sports courts. I highly recommend it"
"Any budget or work that we've needed, XTREME has always attended us with professionalism and speed. If we had to highlight a word to define their relationship with our company, it would be KINDNESS"
WE HAVE THE MOST EXTENSIVE PORTFOLIO OF SPORT CONSTRUCTION SERVICES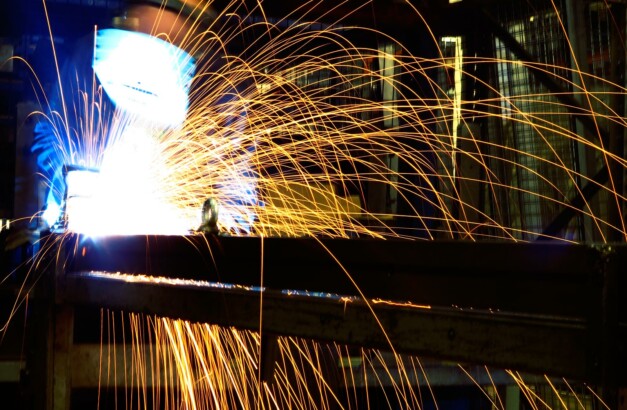 You made up your mind! You want a padel court…
This is how our courts are assembled
WE SHOW YOU HOW OUR PADEL COURTS ARE MANUFACTURED, ASSEMBLED AND DELIVERED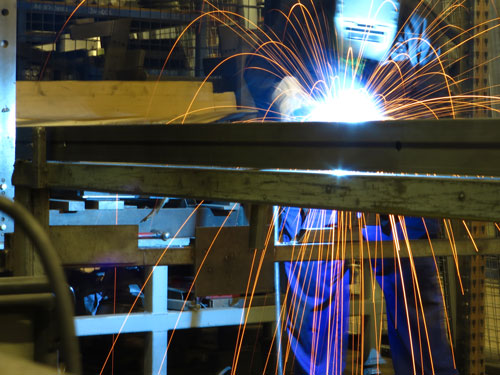 MANUFACTURING
In our factory, located in Alcalá de Henares, we start with the manufacturing and painting of the metallic structure for the padel courts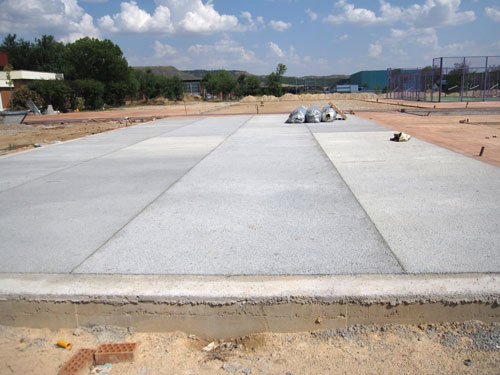 CIVIL WORKS
When civil works are required, we build the trench, the slab and finally the porous concrete on site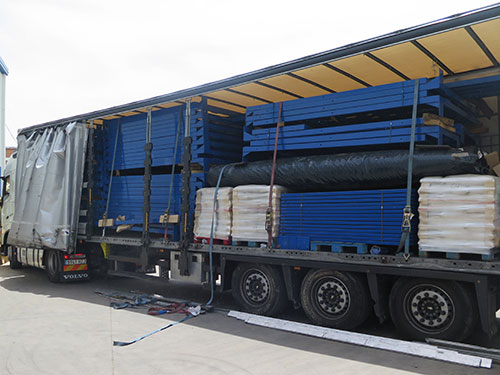 Transportation
We work with the best transportation companies and our team collaborates in loading and unloading to avoid damage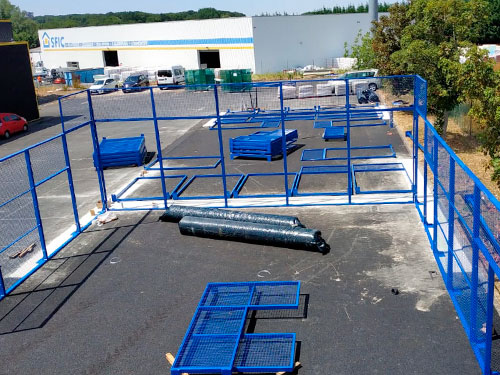 structure assembly
We start to lift the padel court by the metal structure, perfectly anchored to the installation surface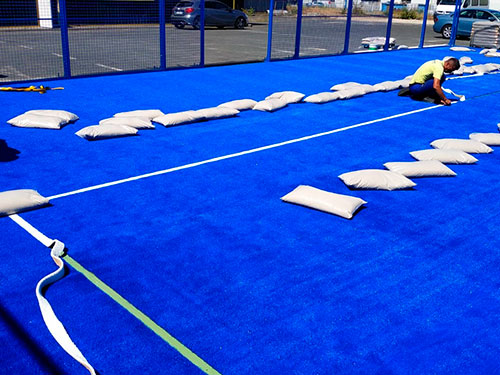 grass installation
The next step is to lay the artificial turf and the marking lines. It is very important to respect the drying phases of the adhesive for a correct installation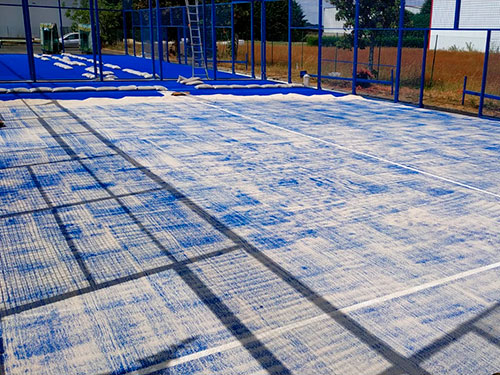 sand infill
To secure the artificial turf to the surface and to ensure that the ball bounces properly, we apply quartz silica sand all over the surface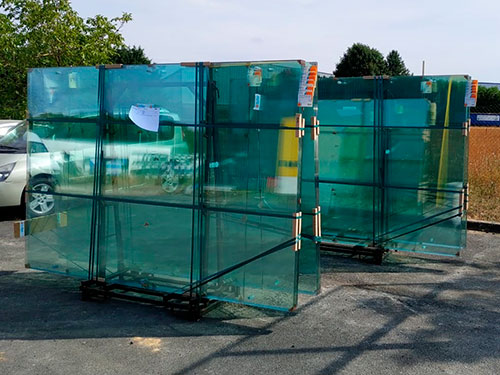 glass installation
Once the entire metal structure is in place, we incorporate the tempered glass on the sides and back with the utmost care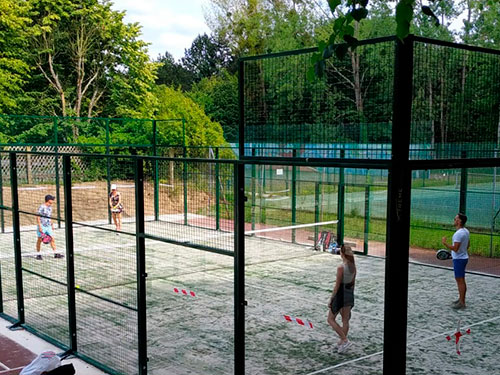 court is ready
Last details! Playing net, lighting and other accessories that have been requested, revision of the whole installation... The courts are ready to play on them!
Our team of professionals will be happy to answer all your questions and help you make your next sports project become a success
C/ Bolivia, 47. Po. Ind. Azque
28806 Alcalá de Henares (Madrid) Spain
TO BE ABLE TO TAKE PADEL VERY FAR, WE HAVE DISTRIBUTORS IN DIFFERENT COUNTRIES.

OUR MAIN OFFICE
Contact our headquarters in Alcalá de Henares - Madrid - and we will help you with your sports project.

distributor in france
Contact our official distributor of sports equipment in France.

distributor in Denmark
Contact our official distributor of sports equipment in Denmark and Finland.

distributor in Italy
Contact our official distributor of sports equipment in Italy.

distributor in Czech Republic
Contact our official distributor of sports equipment in Czech Republic.

distributor in the netherlands
Contact our official distributor of sports equipment in The Netherlands.

Would you like to become our next distributor?
Don't hesitate and contact us!